Think great food, relaxed atmosphere and familyfriendly facilities with inspiring ministry and worship, all set against a beautiful backdrop of tree-lined hills, starry nights and a sandy beach. No meals to cook, no traffic to battle or pressure from work; it's an escape for the whole family!
Join the loons on the lake for an early-morning canoe ride, or just sleep in 'til the bell summons the crowds to devour our fabulous sticky buns for breakfast. While you're enjoying morning chapel, your kids will be well cared-for in the nursery program, enjoying skits, songs and crafts in VBS, or being challenged in the Teens' Class. After that, go for a dip in the lake, a paddle-boat ride, or see how many perch you can catch. Afternoons might find you water-skiing or wakeboarding, enjoying riflery or archery with your kids, or trying out rock-climbing or geo-caching. After a great supper, it might be our famous Penny Carnival, or a game of beach volleyball or baseball before evening chapel, and enjoying a campfire afterwards.
People renew friendships year-after-year, and extended families find JOY a great place to vacation together. Spend your vacation this summer investing in your family and your relationship with God at Family Camp at JOY.
Prices include all meals, programs, and facilities - small additional charge for water-skiing if desired.
Linens are included, except in Cedar Lodge.
Bring extra towels for the beach.
Coin laundry available on site.
All programs start Sunday afternoon with registration from 2:00 - 5:00, and dinner at 5:30 pm.
Weeks end after breakfast the following Saturday.
Check out more details about staying in our Trailer Park for Family Camp.
---
Family Camp - Week #1
July 9-15, 2017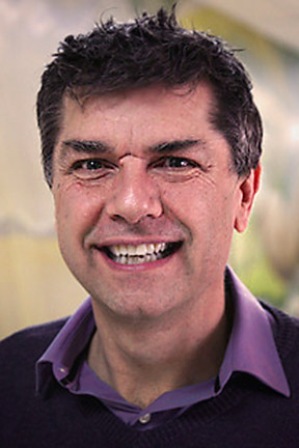 Speaker: Terry Sanderson
Calvary Church, St. Peters Missouri
Bio: Raised on a dairy farm near Tillsonburg Ontario, Terry received his B.A from the University of Western Ontario and his Masters of Theology Degree from Dallas Theological Seminary. Terry served at Family Bible Church in Dublin California and then for 20 years at North Park Community Church in London, Ontario. He moved to the St. Louis, MO area in 2009 where he is currently the Lead Pastor over the 3 campuses of Calvary Church. Terry and Chantelle have been married for 23 years and have 3 daughters Jenna (14), Jadyn (13) and Jovanna (9).
Topic: Citizens of Heaven on Earth
Hosts: Richard & Sharon Hetke
---
Family Camp - Week #2
July 16-22, 2017
Speaker: Bill Thornton
Flamborough Baptist Church, Waterdown Ontario
Bio: Bill grew up in Oakville. He came to know the Lord as a teenage and was, subsequently, baptized at Hopedale Bible Chapel. After singing with his sister throughout Southern Ontario at youth conferences, coffee houses, and many Assemblies, he enrolled at Tyndale University College and Seminary. He has served as a youth and associate pastor and, currently, the lead pastor at Flamborough Baptist Church, Waterdown. He also volunteers as a chaplain with the Hamilton Police. Bill loves spending time with his wife, Heather, and expanding family too.
Topic: God's Top Ten
Hosts: Paul & Elizabeth Millar
---
Family Camp - Week #3
July 23-29, 2017
Speaker: Roy Patterson
Moody Bible Institute & Moody Radio, Chicago, Illinois
Bio: Roy Patterson is a broadcaster, worship leader, preacher and soloist. He came to Christ in 1973 and immediately developed a love for God's word. He has provided substance abuse counselling to youth and adults. He believes the ultimate addiction is sin and the ultimate cure is the cross. He currently serves as the Special Assistant to the President for Community Relations at Moody Bible Institute. He has been married to Lynette for over 30 years and has 3 adult children and one adorable granddaughter named Zara.
Topic: Life Under Construction
Hosts: Shaun & Amy Turner
---
Family Camp - Week #4
July 30- August 5 , 2017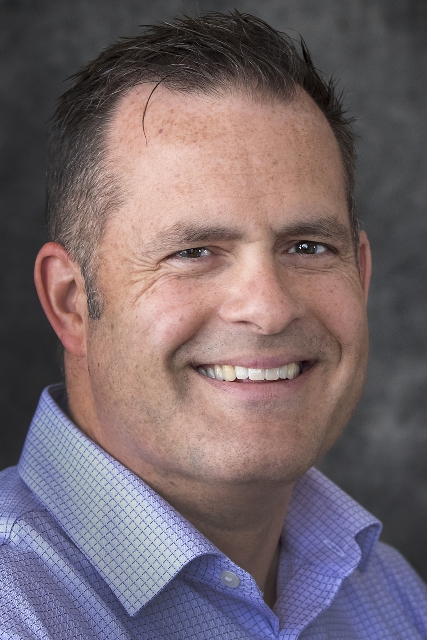 Speaker: Paul Carter
First Baptist Church, Orillia, ON
Bio: Paul lives in the city of Orillia with his wife and 5 children. He is a self-described "Bible Geek" and has a passion to help people build their lives on the solid rock of Jesus and His Word. While his heart and passion is for the local church he enjoys many opportunities to serve the wider Bride. He is an author and speaker and co-founder of the Covenant Life Renewal Society and sits on the Ontario Counsel for The Gospel Coalition.
Topic: How To Be Faithful In A Foreign Land (Studies in 1 Peter) The world is changed and all of the sudden everything is different. The bad news is that all of our models for evangelism and ministry assumed that the culture was tipping in our direction and will have to be changed. The good news is that we've been here before. The Bible was actually written to people living in times just like ours. The earliest Christians were trying to be faithful inside a generally indifferent and occasionally hostile host culture. Sound familiar? As we work our way through Peter's letter to the Christians in Bithynia-Pontus we will lean about how the Bible counsels Christians on living faithfully and winsomely in a foreign land.
Hosts: Graeme & Jen Kirk